Preview of Lutheran Witness Sep 2014; Review of the film, One Generation Away;  Tween insights on back to School
Segment 1: Adriane Heins, managing editor of the Lutheran Witness gives a preview of the September 2014 Lutheran Witness.
Segment 2: Ed Szeto, coordinator LCMS Life Ministries reviews the film, One Generation away which releases Fall 2014.
Segment 3: Christian educator, Cassie Moore provides back-to-school insights from and for tweens.
---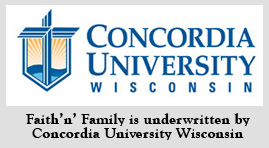 Send in your family questions to Family@kfuo.org or call host Andy Bates at (314) 996-1519 .
---