Asking the Hard Questions with Aging Parents
Sylvia Nissenboim, LCSW helps us work approach the conversations we often put off with our aging parents. The conversations continue at Lutheran Senior Services communities Oct. 29-Nov. 20, 2014. For event information about the LSS 2014 Fall presentations call 314-262-8272.
---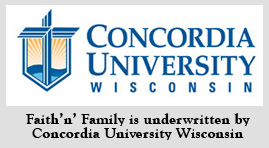 Send in your family questions to Family@kfuo.org or call host Andy Bates at (314) 996-1519 .
---