Bonhoeffer as Youth Worker
Dr. Andrew Root, author of Bonhoeffer as Youth Worker discusses the writings and work of Dietrich Bonhoeffer concerning youth.
Rev. Mark Kiessling, Director, LCMS Youth Ministry, Office of National Mission joins the conversation. A free resource based on Bonhoeffer's Life Together is available for youth leaders and parents online http://youthesource.com/2013/08/17/bible-study-living-loved-together/
---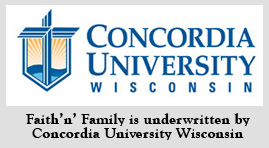 Send in your family questions to Family@kfuo.org or call host Andy Bates at (314) 996-1519 .
---