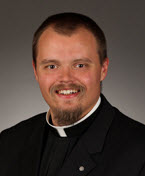 1. Brothers of John the Steadfast
Rev. Joshua Scheer talks about subjects from the Brothers of John the Steadfast webpage, www.steadfastlutherans.org.

---
2. Christian Bioethics
Bioethics is the study of controversial ethics brought about by advances in biology and medicine. Bioethicists are concerned with the ethical questions that arise in the relationships among life sciences, biotechnology, medicine, politics, law, and philosophy.
About Dr. Weise: Dr. Robert W. Weise is professor of practical theology. Eastern Illinois University, Charleston, Illinois (B.S. in Ed. 1967); University of Illinois, Urbana, Illinois (M.S. 1970, Ph.D. 1973); Concordia Seminary, St. Louis, Missouri (M.Div. 1982); instructor, Kansas State University, Manhattan, Kansas (1972-73); research associate, Wayne State University, Detroit, Michigan (1973-74); assistant professor (1974-78); pastor, Zion, Bunker Hill, Illinois (1982-85); senior pastor, Our Savior's, Springfield, Illinois (1985-92); associate professor, Concordia Seminary, St. Louis, Missouri (1992-2002); professor since 2002; The Lutheran Foundation of St. Louis Chair in Pastoral Ministry and the Life Sciences since 1992. Click HERE to read more about Dr. Weise.
---
3. Daily Lectionary
Rev. Sam Beltz of St. John Lutheran Church in Oskaloosa, IA looks at Matthew 25:14-30 "The Parable of the Talents".
---
4. Sermonette
Today's sermonette is taken from Herman Sasse.
---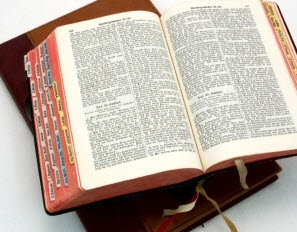 Matthew 25:14-30
The Parable of the Talents
14 "For it will be like a man going on a journey, who called his servants[a] and entrusted to them his property. 15 To one he gave five talents,[b] to another two, to another one, to each according to his ability. Then he went away. 16 He who had received the five talents went at once and traded with them, and he made five talents more. 17 So also he who had the two talents made two talents more. 18 But he who had received the one talent went and dug in the ground and hid his master's money. 19 Now after a long time the master of those servants came and settled accounts with them. 20 And he who had received the five talents came forward, bringing five talents more, saying, 'Master, you delivered to me five talents; here I have made five talents more.' 21 His master said to him, 'Well done, good and faithful servant.[c] You have been faithful over a little; I will set you over much. Enter into the joy of your master.' 22 And he also who had the two talents came forward, saying, 'Master, you delivered to me two talents; here I have made two talents more.' 23 His master said to him, 'Well done, good and faithful servant. You have been faithful over a little; I will set you over much. Enter into the joy of your master.' 24 He also who had received the one talent came forward, saying, 'Master, I knew you to be a hard man, reaping where you did not sow, and gathering where you scattered no seed, 25 so I was afraid, and I went and hid your talent in the ground. Here you have what is yours.' 26 But his master answered him, 'You wicked and slothful servant! You knew that I reap where I have not sown and gather where I scattered no seed? 27 Then you ought to have invested my money with the bankers, and at my coming I should have received what was my own with interest. 28 So take the talent from him and give it to him who has the ten talents. 29 For to everyone who has will more be given, and he will have an abundance. But from the one who has not, even what he has will be taken away. 30 And cast the worthless servant into the outer darkness. In that place there will be weeping and gnashing of teeth.'
Footnotes:
Matthew 25:14 Greek bondservants; also verse 19
Matthew 25:15 A talent was a monetary unit worth about twenty years' wages for a laborer
Matthew 25:21 Greek bondservant; also verses 23, 26, 30
---