1. Live Broadcast from the 2014 National Rural and Small Town Mission Conference

With guests Amy Gerdts, Project Coordinator of Rural and Small Town Mission, and Rev. Todd Kollbaum, Director of Rural and Small Town Mission.
And with Rev. Richard Boring, Executive for Missions and Outreach, LCMS Nebraska District.
And with Duane & Laura Woebbeking, RSTM Conference Attendees.
---
2. Daily Lectionary
Rev. Jeff Schanbacher of Immanuel Lutheran Church in Jefferson City, MO looks at Matthew 24:1-28 "Signs of the End of the Age".
---
3. Matins Sermonette
Today's sermonette is by Rev. Jeff Schanbacher of Immanuel Lutheran Church in Jefferson City, MO.

Matthew 24:1-28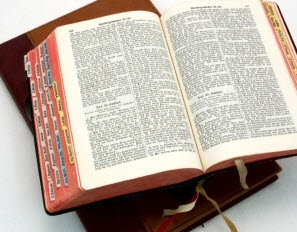 Jesus Foretells Destruction of the Temple
24 Jesus left the temple and was going away, when his disciples came to point out to him the buildings of the temple. 2 But he answered them, "You see all these, do you not? Truly, I say to you, there will not be left here one stone upon another that will not be thrown down."
Signs of the End of the Age
3 As he sat on the Mount of Olives, the disciples came to him privately, saying, "Tell us, when will these things be, and what will be the sign of your coming and of the end of the age?" 4 And Jesus answered them, "See that no one leads you astray. 5 For many will come in my name, saying, 'I am the Christ,' and they will lead many astray. 6 And you will hear of wars and rumors of wars. See that you are not alarmed, for this must take place, but the end is not yet. 7 For nation will rise against nation, and kingdom against kingdom, and there will be famines and earthquakes in various places. 8 All these are but the beginning of the birth pains.
9 "Then they will deliver you up to tribulation and put you to death, and you will be hated by all nations for my name's sake. 10 And then many will fall away[a] and betray one another and hate one another. 11 And many false prophets will arise and lead many astray. 12 And because lawlessness will be increased, the love of many will grow cold. 13 But the one who endures to the end will be saved. 14 And this gospel of the kingdom will be proclaimed throughout the whole world as a testimony to all nations, and then the end will come.
The Abomination of Desolation
15 "So when you see the abomination of desolation spoken of by the prophet Daniel, standing in the holy place (let the reader understand), 16 then let those who are in Judea flee to the mountains. 17 Let the one who is on the housetop not go down to take what is in his house, 18 and let the one who is in the field not turn back to take his cloak. 19 And alas for women who are pregnant and for those who are nursing infants in those days! 20 Pray that your flight may not be in winter or on a Sabbath. 21 For then there will be great tribulation, such as has not been from the beginning of the world until now, no, and never will be. 22 And if those days had not been cut short, no human being would be saved. But for the sake of the elect those days will be cut short. 23 Then if anyone says to you, 'Look, here is the Christ!' or 'There he is!' do not believe it. 24 For false christs and false prophets will arise and perform great signs and wonders, so as to lead astray, if possible, even the elect. 25 See, I have told you beforehand. 26 So, if they say to you, 'Look, he is in the wilderness,' do not go out. If they say, 'Look, he is in the inner rooms,' do not believe it. 27 For as the lightning comes from the east and shines as far as the west, so will be the coming of the Son of Man. 28 Wherever the corpse is, there the vultures will gather.
Footnotes:
Matthew 24:10 Or stumble