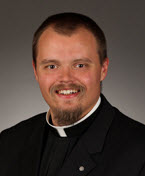 1. Brothers of John the Steadfast
Rev. Joshua Scheer talks about subjects from the Brothers of John the Steadfast webpage, www.steadfastlutherans.org.

---
2. Christian Bioethics
Bioethics is the study of controversial ethics brought about by advances in biology and medicine. Bioethicists are concerned with the ethical questions that arise in the relationships among life sciences, biotechnology, medicine, politics, law, and philosophy.
About Dr. Weise: Dr. Robert W. Weise is professor of practical theology. Eastern Illinois University, Charleston, Illinois (B.S. in Ed. 1967); University of Illinois, Urbana, Illinois (M.S. 1970, Ph.D. 1973); Concordia Seminary, St. Louis, Missouri (M.Div. 1982); instructor, Kansas State University, Manhattan, Kansas (1972-73); research associate, Wayne State University, Detroit, Michigan (1973-74); assistant professor (1974-78); pastor, Zion, Bunker Hill, Illinois (1982-85); senior pastor, Our Savior's, Springfield, Illinois (1985-92); associate professor, Concordia Seminary, St. Louis, Missouri (1992-2002); professor since 2002; The Lutheran Foundation of St. Louis Chair in Pastoral Ministry and the Life Sciences since 1992. Click HERE to read more about Dr. Weise.
---
3. Daily Lectionary
Rev. Stanish Stanley from the India Ev. Luth. Church looks at Matthew 27:11-32 "Jesus Before Pilate".
---
4. Sermonette
Today's sermonette is given by Rev. Denis Huelle of Peace Lutheran Church in Bremerton, WA.
---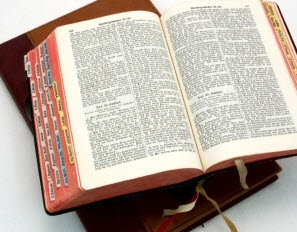 Matthew 27:11-32
Jesus Before Pilate
11 Now Jesus stood before the governor, and the governor asked him, "Are you the King of the Jews?" Jesus said, "You have said so." 12 But when he was accused by the chief priests and elders, he gave no answer. 13 Then Pilate said to him, "Do you not hear how many things they testify against you?" 14 But he gave him no answer, not even to a single charge, so that the governor was greatly amazed.
The Crowd Chooses Barabbas
15 Now at the feast the governor was accustomed to release for the crowd any one prisoner whom they wanted. 16 And they had then a notorious prisoner called Barabbas. 17 So when they had gathered, Pilate said to them, "Whom do you want me to release for you: Barabbas, or Jesus who is called Christ?" 18 For he knew that it was out of envy that they had delivered him up. 19 Besides, while he was sitting on the judgment seat, his wife sent word to him, "Have nothing to do with that righteous man, for I have suffered much because of him today in a dream." 20 Now the chief priests and the elders persuaded the crowd to ask for Barabbas and destroy Jesus. 21 The governor again said to them, "Which of the two do you want me to release for you?" And they said, "Barabbas." 22 Pilate said to them, "Then what shall I do with Jesus who is called Christ?" They all said, "Let him be crucified!" 23 And he said, "Why, what evil has he done?" But they shouted all the more, "Let him be crucified!"
Pilate Delivers Jesus to Be Crucified
24 So when Pilate saw that he was gaining nothing, but rather that a riot was beginning, he took water and washed his hands before the crowd, saying, "I am innocent of this man's blood;[a] see to it yourselves." 25 And all the people answered, "His blood be on us and on our children!" 26 Then he released for them Barabbas, and having scourged[b] Jesus, delivered him to be crucified.
Jesus Is Mocked
27 Then the soldiers of the governor took Jesus into the governor's headquarters,[c] and they gathered the whole battalion[d] before him. 28 And they stripped him and put a scarlet robe on him, 29 and twisting together a crown of thorns, they put it on his head and put a reed in his right hand. And kneeling before him, they mocked him, saying, "Hail, King of the Jews!" 30 And they spit on him and took the reed and struck him on the head. 31 And when they had mocked him, they stripped him of the robe and put his own clothes on him and led him away to crucify him.
The Crucifixion
32 As they went out, they found a man of Cyrene, Simon by name. They compelled this man to carry his cross.
Footnotes:
Matthew 27:24 Some manuscripts this righteous blood, or this righteous man's blood
Matthew 27:26

A Roman judicial penalty, consisting of a severe beating with a multi-lashed whip containing imbedded pieces of bone and metal

Matthew 27:27 Greek the praetorium
Matthew 27:27 Greek cohort; a tenth of a Roman legion, usually about 600 men
---