The Homelanders Generation & Dads, Kids, and Horseplay
Cassie Moore, DCE and contributor to YouthESource (www.youthesource.org) discusses the characteristics of the Homelanders Generation. Christopher Brown, President, National Fatherhood Initiative http://www.fatherhood.org/ explains how horseplay for dads and kids not just okay, but vital to healthy relationships and development.
---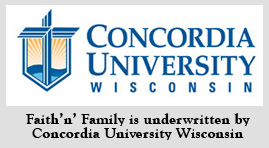 Send in your family questions to Family@kfuo.org or call host Andy Bates at (314) 996-1519 .
---