Lutheran Witness Preview – Adriane Heins
Lutheran Witness Preview with guest Adriane Heins, Rev. Jonathon Bakker talks about how College is Tough, and Rev. Rod Zwonitzer talks about KFUO's 90 Days theme of the week: Booktalk.
---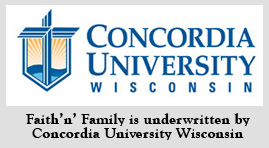 Send in your family questions to Family@kfuo.org or call host Andy Bates at (314) 996-1519 .
---