Segment 1: Cancer and Post-Treatment Depression
In the first segment, Karen Tripp, President of Cancer Companions (www.cancer-companions.org) discusses tips for coping with depression after treatment for cancer.
Segment 2: Live broadcast from LCMSU Taboo Conference
In the second segment, Rev. Craig Donofrio, Rev. Mark Zill, and Rev. Mark Jasa report live from the LCMS U 2015 Conference: Taboo. (www.lcms.org/lcmsu)
---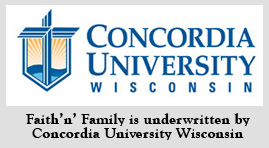 Send in your family questions to Family@kfuo.org or call host Andy Bates at (314) 996-1519 .
---