Pro-Life Apologetics and CCLE Certification
In the first segment, Dr. Ryan MacPherson, Associate Professor & Chair, Dept of History, Bethany Lutheran College, Mankato, MN discusses his recent article in the Winter 2014 LifeDate Journal regarding apologetics and a pro-life worldview.
In the second segment, Dr. Jackquelyn Veith Executive Director of Educational Certification for The Consortium for Classical and Lutheran Education (CCLE) discusses the new certification opportunity for teachers in Classical and Lutheran education.
---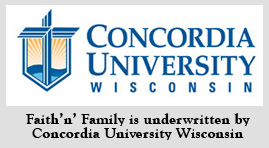 Send in your family questions to Family@kfuo.org or call host Andy Bates at (314) 996-1519 .
---