1. Lutheran Senior Services

Jane Wilke at Lutheran Senior Services discusses how we need to care for our Senior Citizens.
Lutheran Senior Services is a faith-based, mission-driven not-for-profit network that specializes in enhancing life for seniors, ages 62-plus. With 19 locations in Missouri and Illinois, we offer quality choices and exceptional support for retirement living. Through affordable housing sites, in-home services and senior living communities, they provide a person-centered approach to a comprehensive continuum of life choices. Building upon a tradition of excellence for more than 150 years, Lutheran Senior Services is fulfilling its Christian mission of Older Adults Living Life to the Fullest.
---
2. Music at Concordia Seminary

Host Andy Bates talks with Rev. David Johnson, the Director of Music Arts at Concordia Seminary.
---
3. Daily Lectionary
Rev. William Foy of Prince of Peace Lutheran Church in Valparaiso, IN looks at Mark 1:14-28 "Jesus Begins His Ministry".
---
4. Matins Sermonette
Today's sermonette is given by Rev. William Foy of Prince of Peace Lutheran Church in Valparaiso, IN.
---
Mark 1:14-28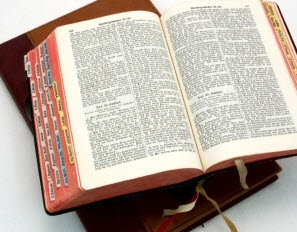 Jesus Begins His Ministry
14 Now after John was arrested, Jesus came into Galilee, proclaiming the gospel of God, 15 and saying, "The time is fulfilled, and the kingdom of God is at hand; repent and believe in the gospel."
Jesus Calls the First Disciples
16 Passing alongside the Sea of Galilee, he saw Simon and Andrew the brother of Simon casting a net into the sea, for they were fishermen. 17 And Jesus said to them, "Follow me, and I will make you become fishers of men."[a] 18 And immediately they left their nets and followed him. 19 And going on a little farther, he saw James the son of Zebedee and John his brother, who were in their boat mending the nets. 20 And immediately he called them, and they left their father Zebedee in the boat with the hired servants and followed him.
Jesus Heals a Man with an Unclean Spirit
21 And they went into Capernaum, and immediately on the Sabbath he entered the synagogue and was teaching. 22 And they were astonished at his teaching, for he taught them as one who had authority, and not as the scribes. 23 And immediately there was in their synagogue a man with an unclean spirit. And he cried out, 24 "What have you to do with us, Jesus of Nazareth? Have you come to destroy us? I know who you are—the Holy One of God." 25 But Jesus rebuked him, saying, "Be silent, and come out of him!" 26 And the unclean spirit, convulsing him and crying out with a loud voice, came out of him. 27 And they were all amazed, so that they questioned among themselves, saying, "What is this? A new teaching with authority! He commands even the unclean spirits, and they obey him." 28 And at once his fame spread everywhere throughout all the surrounding region of Galilee.
Footnotes:
Mark 1:17 The Greek word anthropoi refers here to both men and women