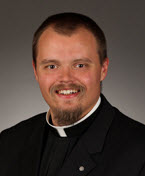 1. Brothers of John the Steadfast
Rev. Joshua Scheer talks about subjects from the Brothers of John the Steadfast webpage, www.steadfastlutherans.org.

---
2. Christian Bioethics
Bioethics is the study of controversial ethics brought about by advances in biology and medicine. Bioethicists are concerned with the ethical questions that arise in the relationships among life sciences, biotechnology, medicine, politics, law, and philosophy.
About Dr. Weise: Dr. Robert W. Weise is professor of practical theology. Eastern Illinois University, Charleston, Illinois (B.S. in Ed. 1967); University of Illinois, Urbana, Illinois (M.S. 1970, Ph.D. 1973); Concordia Seminary, St. Louis, Missouri (M.Div. 1982); instructor, Kansas State University, Manhattan, Kansas (1972-73); research associate, Wayne State University, Detroit, Michigan (1973-74); assistant professor (1974-78); pastor, Zion, Bunker Hill, Illinois (1982-85); senior pastor, Our Savior's, Springfield, Illinois (1985-92); associate professor, Concordia Seminary, St. Louis, Missouri (1992-2002); professor since 2002; The Lutheran Foundation of St. Louis Chair in Pastoral Ministry and the Life Sciences since 1992. Click HERE to read more about Dr. Weise.
---
3. Daily Lectionary
Rev. Richard Mayer of Messiah Lutheran Church in Pea Ridge, AR looks at Mark 9:14-32 "Jesus Heals a Boy with an Unclean Spirit".
---
4. Sermonette
Today's sermonette is given by Rev. Richard Mayer of Messiah Lutheran Church in Pea Ridge, AR.
---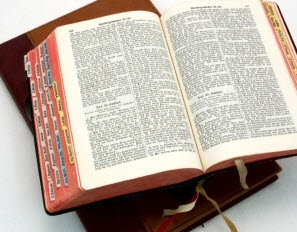 Mark 9:14-32
Jesus Heals a Boy with an Unclean Spirit
14 And when they came to the disciples, they saw a great crowd around them, and scribes arguing with them. 15 And immediately all the crowd, when they saw him, were greatly amazed and ran up to him and greeted him. 16 And he asked them, "What are you arguing about with them?" 17 And someone from the crowd answered him, "Teacher, I brought my son to you, for he has a spirit that makes him mute. 18 And whenever it seizes him, it throws him down, and he foams and grinds his teeth and becomes rigid. So I asked your disciples to cast it out, and they were not able." 19 And he answered them, "O faithless generation, how long am I to be with you? How long am I to bear with you? Bring him to me." 20 And they brought the boy to him. And when the spirit saw him, immediately it convulsed the boy, and he fell on the ground and rolled about, foaming at the mouth. 21 And Jesus asked his father, "How long has this been happening to him?" And he said, "From childhood. 22 And it has often cast him into fire and into water, to destroy him. But if you can do anything, have compassion on us and help us." 23 And Jesus said to him, "'If you can'! All things are possible for one who believes." 24 Immediately the father of the child cried out[a] and said, "I believe; help my unbelief!" 25 And when Jesus saw that a crowd came running together, he rebuked the unclean spirit, saying to it, "You mute and deaf spirit, I command you, come out of him and never enter him again." 26 And after crying out and convulsing him terribly, it came out, and the boy was like a corpse, so that most of them said, "He is dead." 27 But Jesus took him by the hand and lifted him up, and he arose. 28 And when he had entered the house, his disciples asked him privately, "Why could we not cast it out?" 29 And he said to them, "This kind cannot be driven out by anything but prayer."[b]
Jesus Again Foretells Death, Resurrection
30 They went on from there and passed through Galilee. And he did not want anyone to know, 31 for he was teaching his disciples, saying to them, "The Son of Man is going to be delivered into the hands of men, and they will kill him. And when he is killed, after three days he will rise." 32 But they did not understand the saying, and were afraid to ask him.
Footnotes:
Mark 9:24 Some manuscripts add with tears
Mark 9:29 Some manuscripts add and fasting