1. Bach at the Sem
Dr. Maurice Boyer, Music Director – Bach at the Sem, talks about their upcoming concert on Sunday, March 15, 2015.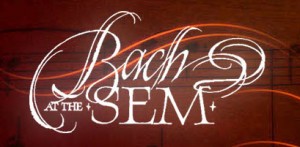 Hear message of hope at 'Bach at the Sem' March 15 concert
Musical selections embody spirit of Lent

LOUIS, March 4, 2015—Concordia Seminary's Bach at the Sem concert series, featuring the American Kantorei, continues its 22nd season with a concert at 3 p.m., Sunday, March 15, in the Chapel of St. Timothy and St. Titus on the Seminary campus.
The program features two cantatas—Alles nur nach Gottes Willen (BWV 72) and Es wartet alles auf dich (BWV 187)—the opening chorus from BWV 102, and a sinfonia from BWV 75.
In keeping with the plan for the season, movements from both of the cantatas and the opening chorus of BWV 102 served Bach as "raw material" for his Missa Brevis in G Minor, which along with his Easter Oratorio is scheduled for this season's concluding concert May 17. While neither cantata was written for the season of Lent (during which cantatas were not performed), the music and text of both are appropriate to the season.
Led by music director Dr. Maurice Boyer, the concerts are free and open to the public. A free-will offering will be taken.
For more information, call 314-505-7009, email brewerm@csl.edu, or visit http://bach.csl.edu.
About Concordia Seminary
Concordia Seminary provides Gospel-centered graduate-level theological education for pastors, missionaries, deaconesses, scholars, and other leaders in the name of The Lutheran Church—Missouri Synod (LCMS). Since its founding in 1839, Concordia Seminary has equipped more than 12,000 graduates to serve Church and world. Today, a world-renowned faculty teaches more than 600 students in the classroom, off-campus, and online. Learn more at www.csl.edu.
---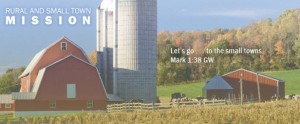 2. Daily Lectionary
Rev. Todd Kollbaum, Director of Rural & Small Town Missions, looks at Mark 10:1-12 "Teaching About Divorce".
---
3. Matins Sermonette
Today's sermonette is by Rev. Todd Kollbaum, Director of Rural & Small Town Missions.
---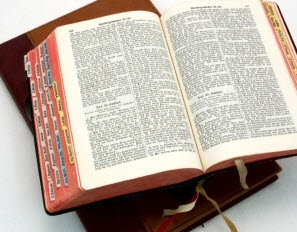 Mark 10:1-12
Teaching About Divorce
10 And he left there and went to the region of Judea and beyond the Jordan, and crowds gathered to him again. And again, as was his custom, he taught them.
2 And Pharisees came up and in order to test him asked, "Is it lawful for a man to divorce his wife?" 3 He answered them, "What did Moses command you?" 4 They said, "Moses allowed a man to write a certificate of divorce and to send her away." 5 And Jesus said to them, "Because of your hardness of heart he wrote you this commandment. 6 But from the beginning of creation, 'God made them male and female.' 7 'Therefore a man shall leave his father and mother and hold fast to his wife,[a] 8 and the two shall become one flesh.' So they are no longer two but one flesh. 9 What therefore God has joined together, let not man separate."
10 And in the house the disciples asked him again about this matter. 11 And he said to them, "Whoever divorces his wife and marries another commits adultery against her, 12 and if she divorces her husband and marries another, she commits adultery."
Footnotes:
Mark 10:7 Some manuscripts omit and hold fast to his wife
---