Intergenerational Approach to Youth Ministry
Today's program is an encore of November 5, 2013. Click HERE to listen!
What are current and past trends in youth ministry? How have they served us and how have they failed us? What are the reasons for and the benefits of an intergenerational approach to ministry?
Rev. Mark Kiessling, director of National LCMS Youth Gathering, and James Lohman, DCE and associate director of LCMS Youth Ministry, join us to address these important questions.
---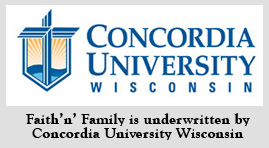 Send in your family questions to Family@kfuo.org or call host Andy Bates at (314) 996-1519 .
---