1. Post-Seminary Applied Learning and Support (PALS) Program
Rev. Dr. Gary Zieroth, Interim Director of the Post-Seminary Applied Learning and Support (PALS) program, talks about helping pastors and their wives make a smooth transition from seminary to parish life.
2. Re-dedication of St. John's
Rev. Tim Mueller, pastor of St. John's Lutheran Church in New Minden, Illinois, talks about hoisting of the steeple and cross into place at St. John's planned for the week of June 22, 2015 and the planned special services of re-dedication of the church building on August 9, 2015.
---
3. Daily Lectionary
Rev. Mike Schleider of Zion Lutheran Church in Avilla, AR looks at John 15:12-27 "The Hatred of the World".
---
4. Sermonette
Today's sermonette is given by Rev. Alan Hilton of St. Johns Lutheran Church in Fallon, NV.
---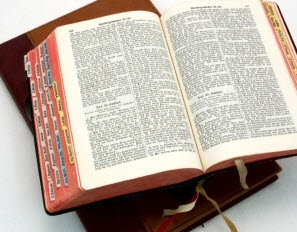 John 15:12-27
12 "This is my commandment, that you love one another as I have loved you. 13 Greater love has no one than this, that someone lay down his life for his friends. 14 You are my friends if you do what I command you. 15 No longer do I call you servants,[a] for the servant[b] does not know what his master is doing; but I have called you friends, for all that I have heard from my Father I have made known to you. 16 You did not choose me, but I chose you and appointed you that you should go and bear fruit and that your fruit should abide, so that whatever you ask the Father in my name, he may give it to you. 17 These things I command you, so that you will love one another.
The Hatred of the World
18 "If the world hates you, know that it has hated me before it hated you. 19 If you were of the world, the world would love you as its own; but because you are not of the world, but I chose you out of the world, therefore the world hates you. 20 Remember the word that I said to you: 'A servant is not greater than his master.' If they persecuted me, they will also persecute you. If they kept my word, they will also keep yours. 21 But all these things they will do to you on account of my name, because they do not know him who sent me. 22 If I had not come and spoken to them, they would not have been guilty of sin,[c] but now they have no excuse for their sin. 23 Whoever hates me hates my Father also. 24 If I had not done among them the works that no one else did, they would not be guilty of sin, but now they have seen and hated both me and my Father. 25 But the word that is written in their Law must be fulfilled: 'They hated me without a cause.'
26 "But when the Helper comes, whom I will send to you from the Father, the Spirit of truth, who proceeds from the Father, he will bear witness about me. 27 And you also will bear witness, because you have been with me from the beginning.
Footnotes:
John 15:15 Greek bondservants
John 15:15 Greek bondservant; also verse 20
John 15:22 Greek they would not have sin; also verse 24