1. Lutheran Senior Services

Annmarie Utech at Lutheran Senior Services discusses how we need to care for our Senior Citizens.
Lutheran Senior Services is a faith-based, mission-driven not-for-profit network that specializes in enhancing life for seniors, ages 62-plus. With 19 locations in Missouri and Illinois, we offer quality choices and exceptional support for retirement living. Through affordable housing sites, in-home services and senior living communities, they provide a person-centered approach to a comprehensive continuum of life choices. Building upon a tradition of excellence for more than 150 years, Lutheran Senior Services is fulfilling its Christian mission of Older Adults Living Life to the Fullest.
---
2. Christian Bioethics
Dr. Robert Weise

Dr. Bob Weise talks about issues related to Christian bioethics.

Bioethics is the study of controversial ethics brought about by advances in biology and medicine. Bioethicists are concerned with the ethical questions that arise in the relationships among life sciences, biotechnology, medicine, politics, law, and philosophy.
About Dr. Weise: Dr. Robert W. Weise is professor of practical theology. Eastern Illinois University, Charleston, Illinois (B.S. in Ed. 1967); University of Illinois, Urbana, Illinois (M.S. 1970, Ph.D. 1973); Concordia Seminary, St. Louis, Missouri (M.Div. 1982); instructor, Kansas State University, Manhattan, Kansas (1972-73); research associate, Wayne State University, Detroit, Michigan (1973-74); assistant professor (1974-78); pastor, Zion, Bunker Hill, Illinois (1982-85); senior pastor, Our Savior's, Springfield, Illinois (1985-92); associate professor, Concordia Seminary, St. Louis, Missouri (1992-2002); professor since 2002; The Lutheran Foundation of St. Louis Chair in Pastoral Ministry and the Life Sciences since 1992. Click HERE to read more about Dr. Weise.
---
3. Daily Lectionary
Rev. Eric Ash of Mt. Olive Lutheran Church in Beaver Falls, PA looks at Acts 14:1-18 "Paul and Barnabas at Iconium and Lystra".
---
4. Matins Sermonette
Today's sermonette is given by Rev. Eric Ash of Mt. Olive Lutheran Church in Beaver Falls, PA.
---
Acts 14:1-18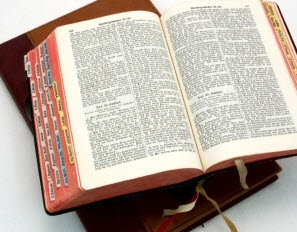 Paul and Barnabas at Iconium
14 Now at Iconium they entered together into the Jewish synagogue and spoke in such a way that a great number of both Jews and Greeks believed. 2 But the unbelieving Jews stirred up the Gentiles and poisoned their minds against the brothers.[a] 3 So they remained for a long time, speaking boldly for the Lord, who bore witness to the word of his grace, granting signs and wonders to be done by their hands. 4 But the people of the city were divided; some sided with the Jews and some with the apostles. 5 When an attempt was made by both Gentiles and Jews, with their rulers, to mistreat them and to stone them, 6 they learned of it and fled to Lystra and Derbe, cities of Lycaonia, and to the surrounding country, 7 and there they continued to preach the gospel.
Paul and Barnabas at Lystra
8 Now at Lystra there was a man sitting who could not use his feet. He was crippled from birth and had never walked. 9 He listened to Paul speaking. And Paul, looking intently at him and seeing that he had faith to be made well,[b] 10 said in a loud voice, "Stand upright on your feet." And he sprang up and began walking. 11 And when the crowds saw what Paul had done, they lifted up their voices, saying in Lycaonian, "The gods have come down to us in the likeness of men!" 12 Barnabas they called Zeus, and Paul, Hermes, because he was the chief speaker. 13 And the priest of Zeus, whose temple was at the entrance to the city, brought oxen and garlands to the gates and wanted to offer sacrifice with the crowds. 14 But when the apostles Barnabas and Paul heard of it, they tore their garments and rushed out into the crowd, crying out, 15 "Men, why are you doing these things? We also are men, of like nature with you, and we bring you good news, that you should turn from these vain things to a living God, who made the heaven and the earth and the sea and all that is in them. 16 In past generations he allowed all the nations to walk in their own ways. 17 Yet he did not leave himself without witness, for he did good by giving you rains from heaven and fruitful seasons, satisfying your hearts with food and gladness." 18 Even with these words they scarcely restrained the people from offering sacrifice to them.
Footnotes:
Acts 14:2 Or brothers and sisters
Acts 14:9 Or be saved