1. Lutheran Senior Services

Jane Wilke at Lutheran Senior Services discusses how we need to care for our Senior Citizens.
Lutheran Senior Services is a faith-based, mission-driven not-for-profit network that specializes in enhancing life for seniors, ages 62-plus. With 19 locations in Missouri and Illinois, we offer quality choices and exceptional support for retirement living. Through affordable housing sites, in-home services and senior living communities, they provide a person-centered approach to a comprehensive continuum of life choices. Building upon a tradition of excellence for more than 150 years, Lutheran Senior Services is fulfilling its Christian mission of Older Adults Living Life to the Fullest.
---
2. Christian Bioethics
Dr. Robert Weise

Dr. Bob Weise talks about issues related to Christian bioethics.

Bioethics is the study of controversial ethics brought about by advances in biology and medicine. Bioethicists are concerned with the ethical questions that arise in the relationships among life sciences, biotechnology, medicine, politics, law, and philosophy.
About Dr. Weise: Dr. Robert W. Weise is professor of practical theology. Eastern Illinois University, Charleston, Illinois (B.S. in Ed. 1967); University of Illinois, Urbana, Illinois (M.S. 1970, Ph.D. 1973); Concordia Seminary, St. Louis, Missouri (M.Div. 1982); instructor, Kansas State University, Manhattan, Kansas (1972-73); research associate, Wayne State University, Detroit, Michigan (1973-74); assistant professor (1974-78); pastor, Zion, Bunker Hill, Illinois (1982-85); senior pastor, Our Savior's, Springfield, Illinois (1985-92); associate professor, Concordia Seminary, St. Louis, Missouri (1992-2002); professor since 2002; The Lutheran Foundation of St. Louis Chair in Pastoral Ministry and the Life Sciences since 1992. Click HERE to read more about Dr. Weise.
---
3. Live Broadcast from College Hill
Interview with Terry Rose from St. Paul Lutheran Church.

4. Daily Lectionary
Today we look at Galatians 4:12-31 "Example of Hagar and Sarah".
---
5. Matins Sermonette
Today's sermonette is given by Rev. Dave Andrus of St. Paul Lutheran Church in St. Louis, MO.
---
Galatians 4:12-31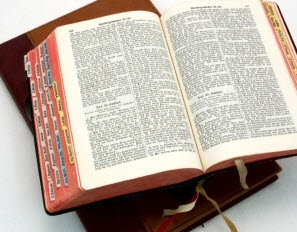 12 Brothers,[a] I entreat you, become as I am, for I also have become as you are. You did me no wrong. 13 You know it was because of a bodily ailment that I preached the gospel to you at first, 14 and though my condition was a trial to you, you did not scorn or despise me, but received me as an angel of God, as Christ Jesus. 15 What then has become of your blessedness? For I testify to you that, if possible, you would have gouged out your eyes and given them to me. 16 Have I then become your enemy by telling you the truth?[b] 17 They make much of you, but for no good purpose. They want to shut you out, that you may make much of them. 18 It is always good to be made much of for a good purpose, and not only when I am present with you, 19 my little children, for whom I am again in the anguish of childbirth until Christ is formed in you! 20 I wish I could be present with you now and change my tone, for I am perplexed about you.
Example of Hagar and Sarah
21 Tell me, you who desire to be under the law, do you not listen to the law? 22 For it is written that Abraham had two sons, one by a slave woman and one by a free woman. 23 But the son of the slave was born according to the flesh, while the son of the free woman was born through promise. 24 Now this may be interpreted allegorically: these women are two covenants. One is from Mount Sinai, bearing children for slavery; she is Hagar. 25 Now Hagar is Mount Sinai in Arabia;[c] she corresponds to the present Jerusalem, for she is in slavery with her children. 26 But the Jerusalem above is free, and she is our mother. 27 For it is written,
"Rejoice, O barren one who does not bear;
    break forth and cry aloud, you who are not in labor!
For the children of the desolate one will be more
    than those of the one who has a husband."
28 Now you,[d] brothers, like Isaac, are children of promise. 29 But just as at that time he who was born according to the flesh persecuted him who was born according to the Spirit, so also it is now. 30 But what does the Scripture say? "Cast out the slave woman and her son, for the son of the slave woman shall not inherit with the son of the free woman." 31 So, brothers, we are not children of the slave but of the free woman.
Footnotes:
Galatians 4:12 Or Brothers and sisters; also verses 28, 31
Galatians 4:16 Or by dealing truthfully with you
Galatians 4:25 Some manuscripts For Sinai is a mountain in Arabia
Galatians 4:28 Some manuscripts we