Marketing of 50 Shades of Grey, targeting young girls
Today's program is an encore of February 10, 2015. Click HERE to listen.
Miriam Grossman, MD, child and adolescent psychiatrist discusses the cautions regarding films such as 50 Shades of Grey.
http://www.miriamgrossmanmd.com/
---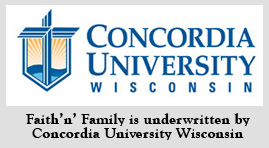 Send in your family questions to Family@kfuo.org or call host Andy Bates at (314) 996-1519 .
---