Bethesda Christian Service Award
Mike Thirtle, president and CEO, Bethesda Lutheran Communities discusses the important service of Bethesda, the dedicated employees, volunteers and partners who help accomplish the mission. Recipients of the 2015 Bethesda Christian Service Award, Judy and Arvid Schwartz share stories of their joy in serving individuals with intellectual and developmental disabilities in partnership with Bethesda.
---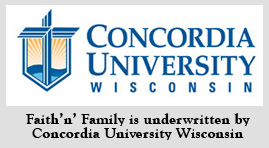 Send in your family questions to Family@kfuo.org or call host Andy Bates at (314) 996-1519 .
---