Science and Christian Theology
Today's program is an encore of July 9, 2015. Click HERE to listen!
Dr. Angus Menuge, professor of philosophy and computer science at Concordia University Wisconsin discusses "In Christ All Things Hold Together: The intersection of faith and Christian theology," a recent publication of the LCMS Commission on Theology and Church Relations.
---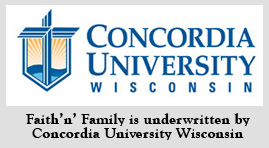 Send in your family questions to Family@kfuo.org or call host Andy Bates at (314) 996-1519 .
---