How Music Bridges Generational Gaps in the Church & Family
Today's program is an encore of August 4, 2014. Click HERE to listen!
Janet Muth, Cantor, Memorial Lutheran Church & School, Houston, TX and Rev. Stephen Rosebrock, Cantor, Mt. Olive Lutheran Church & School, Milwaukee, WI discuss the role of music in the church and the home, particularly addressing how the gift of song connects all generations.
---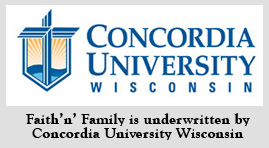 Send in your family questions to Family@kfuo.org or call host Andy Bates at (314) 996-1519 .
---