Amy Kaufman – Her Journey from Domestic Violence to a New Family through Humanitri
Today's program is an encore of February 18, 2015. Click HERE to listen!
Amy Kaufman, Director of Development, Humanitri shares her story of escaping domestic violence, homelessness and becoming a client then advocate and staff.
---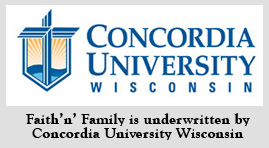 Send in your family questions to Family@kfuo.org or call host Andy Bates at (314) 996-1519 .
---