Adoption: Birth Mother's Perspective
Annie Roden shares her story of being a birth mother. Melyssa Frederick, MSW, LCSW Program Manager of Adoption Services for Lutheran Family and Children's Services of Missouri shares insight on the adoption process for both adoptive parents and birth parents.
---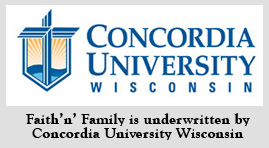 Send in your family questions to Family@kfuo.org or call host Andy Bates at (314) 996-1519 .
---