1. Lutheran Senior Services

Jane Wilke at Lutheran Senior Services discusses how we need to care for our Senior Citizens.
Lutheran Senior Services is a faith-based, mission-driven not-for-profit network that specializes in enhancing life for seniors, ages 62-plus. With 19 locations in Missouri and Illinois, we offer quality choices and exceptional support for retirement living. Through affordable housing sites, in-home services and senior living communities, they provide a person-centered approach to a comprehensive continuum of life choices. Building upon a tradition of excellence for more than 150 years, Lutheran Senior Services is fulfilling its Christian mission of Older Adults Living Life to the Fullest.
---
2. Daily Lectionary
Rev. John Shank of Trinity Lutheran Church in Edwardsville, IL looks at Matthew 27:57-66 "Jesus Is Buried".
---
3. Matins Sermonette
Today's sermonette is given by Rev. Mark Hawkinson, Host of Moments of Assurance.
---
Matthew 27:57-66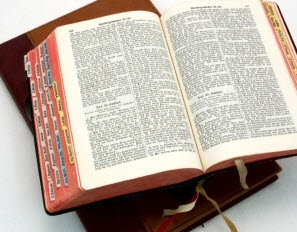 Jesus Is Buried
57 When it was evening, there came a rich man from Arimathea, named Joseph, who also was a disciple of Jesus. 58 He went to Pilate and asked for the body of Jesus. Then Pilate ordered it to be given to him. 59 And Joseph took the body and wrapped it in a clean linen shroud 60 and laid it in his own new tomb, which he had cut in the rock. And he rolled a great stone to the entrance of the tomb and went away. 61 Mary Magdalene and the other Mary were there, sitting opposite the tomb.
The Guard at the Tomb
62 The next day, that is, after the day of Preparation, the chief priests and the Pharisees gathered before Pilate 63 and said, "Sir, we remember how that impostor said, while he was still alive, 'After three days I will rise.' 64 Therefore order the tomb to be made secure until the third day, lest his disciples go and steal him away and tell the people, 'He has risen from the dead,' and the last fraud will be worse than the first." 65 Pilate said to them, "You have a guard[a] of soldiers. Go, make it as secure as you can." 66 So they went and made the tomb secure by sealing the stone and setting a guard.
Footnotes:
Matthew 27:65 Or Take a guard