Holidays and Family Nutrition
Laura Morton, RD, Nutrition Educator, St. Louis District Dairy Council shares tips for healthy party and family foods during the holidays. This month's theme offers pairing both new and familiar cheeses. Local guests provide tasting feedback: Sharon, Natalie and Genevieve Philp; Rachel Wood. For recipes and ideas visit the St. Louis District Dairy Council Facebook page:
https://www.facebook.com/stlouisdairycouncil/
---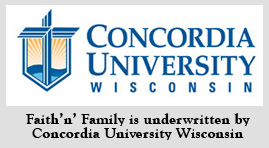 Send in your family questions to Family@kfuo.org or call host Andy Bates at (314) 996-1519 .
---