Becoming a Lutheran Teacher, National Lutheran Schools Week
Today we talk with Nicole Muth of Concordia University Wisconsin about becoming a Lutheran teacher.
We also talk with Dawn Walker, Principal of First Immanuel Lutheran School in Cedarburg, WI, and we talk with Bryan Ryherd, Principal of Lutheran High School South in St. Louis, Missouri along with students from Lutheran South: Diana Wulu, Abbey Keller, Christian Burns, and Del Caspersen.
---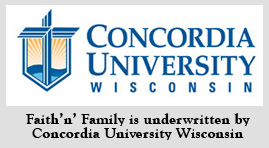 Send in your family questions to Family@kfuo.org or call host Andy Bates at (314) 996-1519 .
---