Perfect Hot Chocolate
Laura Morton, MS, RD, Nutrition Educator, St. Louis District Dairy Council prepares variations on hot chocolate and hot cocoa as well as healthy tips for derailing health on candy-indulgent holidays like Valentine's Day. Students from St. Mark's Lutheran School, Eureka, MO taste and provide feedback on the samples and recipes.
https://www.facebook.com/stlouisdairycouncil/
---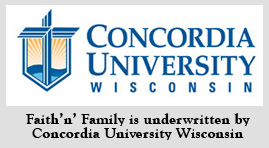 Send in your family questions to Family@kfuo.org or call host Andy Bates at (314) 996-1519 .
---