Coping With Losing a Spouse
Today's program is an encore of September 17, 2013. Click HERE to listen!
With guest Ruth Koch.
Get Resources for Coping with Grief that could help you or someone you know.
Learn what to say and what NOT to say to someone who is grieving here….Grief – What to say, What not to say..
---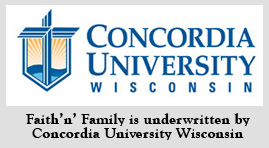 Send in your family questions to Family@kfuo.org or call host Andy Bates at (314) 996-1519 .
---