Kids, College, and Pro-Life Physicians
Rev. Dr. Mike Weider, Memorial Lutheran Church, Katy, TX discusses what parents and grandparents should consider as children and grandchildren face the questions of the world at college.
Jane Anderson, MD, clinical professor at the University of California, San Francisco discusses adolescent brain development. Ryan Nash, MD, MA, is the Hagop S. Mekhkjian Chair in Medical Ethics and Professionalism and Director of the Ohio State University Center for Bioethics at the Ohio State University College of Medicine. Dr. Nash discusses the place of conscientious objection and Bioethics from an Orthodox perspective.
---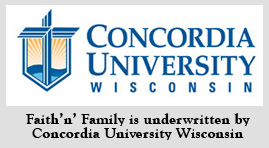 Send in your family questions to Family@kfuo.org or call host Andy Bates at (314) 996-1519 .
---