Kids in the Divine Service
Today's program is an encore of July 8, 2013. Click HERE to listen!
With guest Rev. Chris Thoma from LCMS Commission on Worship.
Now is the time to teach your child what is going on in worship. Whether a child is two or twelve, there is so much that can be done to lead our children into the riches of the Divine Service. The information on this page is offered with the intent to help you instruct your child or for the pastor to instruct the youth of his congregation in why we do what we do on Sunday mornings.

For more information and how you can easily get the "Kids in the Divine Service" bulletin insert, visit HERE.
---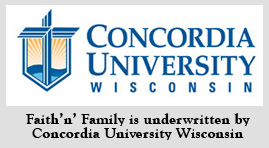 Send in your family questions to Family@kfuo.org or call host Andy Bates at (314) 996-1519 .
---