Walking Man Movie
Today's program is an encore of May 28, 2015. Click HERE to listen!
May is Mental Health Awareness Month. Our guests today Mark Norwine a mental health advocate with CHADS Coalition; Eric Norwine, film producer; and Josh Salzberg, film director share their personal experience with mental illness and their recent documentary, Walking Man.
---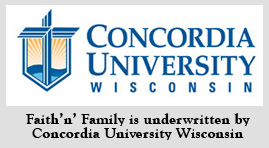 Send in your family questions to Family@kfuo.org or call host Andy Bates at (314) 996-1519 .
---