Lutheran Housing Support Projects and Updates from LCMS Life and Health Ministries
Rev. Dr. Willie Stallworth, Pastor, Unity Lutheran Church, East St. Louis, IL; Rev. Dr. David L. Coe,  Associate Pastor, Trinity Lutheran Church, Fremont, Nebraska; and Nicole Ridely, Chief Executive, LCMS National Housing Support Corp. discuss how the Helping Hands Grants help these congregations serve their communities in love.
Tracy Quaethem, Manager, Life and Health Ministries, LCMS Office of National Mission and Karen Hardecopf, RN, Coordinator of LCMS Parish Nursing share updates from LCMS Life and Health Ministries, including the upcoming Parish Nurse conference, LCMS Mercy Medical Teams, and Life events at the National Youth Gathering.
---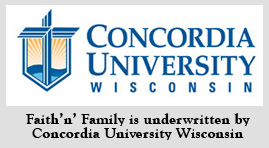 Send in your family questions to Family@kfuo.org or call host Andy Bates at (314) 996-1519 .
---