Society of Creation Conference
Rev. Dr. Joel Heck, Professor of Theology, Concordia University Texas and Co-founder of the Society of Creation discusses the need for Creation education and the upcoming Society of Creation Conference.  Presenters Dr. Robert Carter, senior scientist and speaker for Creation Ministries International and Dr. David Menton, Biologist, Anatomist, Speaker, Author, and Researcher with  Answers in Genesis and a former professor at Washington University School of Medicine. Discuss the topics of their presentations.
---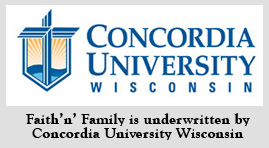 Send in your family questions to Family@kfuo.org or call host Andy Bates at (314) 996-1519 .
---