Mental Health and Congregational Life, College Issues, Mission Opportunities
Rev. Jeff Pflug, Faith Lutheran Church, Madison, IN discusses the intersection of mental health and congregational life.  Ian Kinney, student at  Southern Illinois University Edwardsville discusses matters of faith college students face today, and David Fiala, DCE, Recruitment, LCMS Office of International Mission shares information on upcoming mission opportunities.
---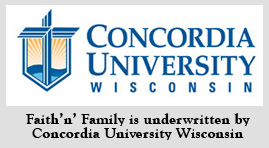 Send in your family questions to Family@kfuo.org or call host Andy Bates at (314) 996-1519 .
---