Memory Care for Older Adults
Today's program is an encore from July 13, 2013.
Rev. Max Phillips, Perry Lutheran Home and Bruce Glanzer and Jodi Speicher, The Good Shepherd Community discuss memory care for older adults.
---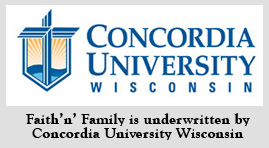 Send in your family questions to Family@kfuo.org or call host Andy Bates at (314) 996-1519 .
---