Parenting, Children, Coveting, and Contentment
Today's program is an encore from February 20, 2014.
How can parents help children learn contentment? What are the hard lessons to learn?
Directors of Family Life Ministry, Bob & Robin Fossum discuss teaching children contentment.
---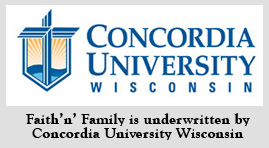 Send in your family questions to Family@kfuo.org or call host Andy Bates at (314) 996-1519 .
---