Holy Baptism in the Large Catechism – Live from #NYG2016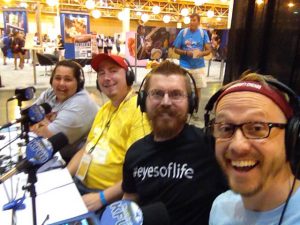 Host Andy Bates and guests Jennifer Hills, Matt Simpson, and Rev. Steven Cholak discuss Holy Baptism from the Large Catechism. Jennifer Hills is DCE at St. John's Lutheran Church in Alexandria, Virginia. Matt Simpson is Theology Teacher at Saxony Lutheran High School in Jackson, Missouri. Rev. Steven Cholak is pastor at Messiah Lutheran Church in Keller, Texas.
Concord Matters is hosted by Rev. Charlie Henrickson and Rev. Joshua Scheer.
Do you have questions about this program? Email Andrew.Bates@kfuo.org or call at (314) 996-1519.