Coveting
This program is an encore from February 17, 2014.
From our archives, we bring you a program covering a few commandments and their application to our vocations.
What does it mean to covet?  Rev. Mark Sell, pastor of Our Savior Lutheran Church & School, Fenton, MO discusses the 9th & 10th commandments and our given vocations.
---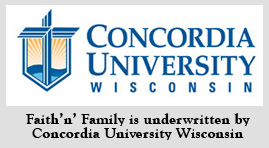 Send in your family questions to Family@kfuo.org or call host Andy Bates at (314) 996-1519 .
---