1. Christian Bioethics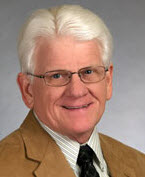 Dr. Bob Weise talks about issues related to Christian bioethics. Bioethics is the study of controversial ethics brought about by advances in biology and medicine. Bioethicists are concerned with the ethical questions that arise in the relationships among life sciences, biotechnology, medicine, politics, law, and philosophy.

About Dr. Weise: Dr. Robert W. Weise is professor of practical theology. Eastern Illinois University, Charleston, Illinois (B.S. in Ed. 1967); University of Illinois, Urbana, Illinois (M.S. 1970, Ph.D. 1973); Concordia Seminary, St. Louis, Missouri (M.Div. 1982); instructor, Kansas State University, Manhattan, Kansas (1972-73); research associate, Wayne State University, Detroit, Michigan (1973-74); assistant professor (1974-78); pastor, Zion, Bunker Hill, Illinois (1982-85); senior pastor, Our Savior's, Springfield, Illinois (1985-92); associate professor, Concordia Seminary, St. Louis, Missouri (1992-2002); professor since 2002; The Lutheran Foundation of St. Louis Chair in Pastoral Ministry and the Life Sciences since 1992. Find Dr. Weise's bio here.
---
2. Daily Lectionary
Rev. Randolph Raasch from First Immanuel Lutheran Church in Cedarburg, Wisconsin, studies Acts 26:1-23.
---
3. Morning Prayer Sermonette
Today's sermonette is by Rev. Randolph Raasch from First Immanuel Lutheran Church in Cedarburg, Wisconsin.
---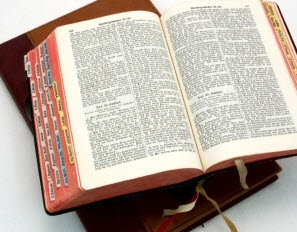 Acts 26:1-23
Paul's Defense Before Agrippa
26 So Agrippa said to Paul, "You have permission to speak for yourself." Then Paul stretched out his hand and made his defense:
2 "I consider myself fortunate that it is before you, King Agrippa, I am going to make my defense today against all the accusations of the Jews,3 especially because you are familiar with all the customs andcontroversies of the Jews. Therefore I beg you to listen to me patiently.
4 "My manner of life from my youth, spent from the beginning among my own nation and in Jerusalem, is known by all the Jews. 5 They have known for a long time, if they are willing to testify, that according to the strictest party of our religion I have lived as a Pharisee. 6 And now I stand here on trial because of my hope in the promise made by God to our fathers, 7 to which our twelve tribes hope to attain, as they earnestly worship night and day. And for this hope I am accused by Jews, O king!8 Why is it thought incredible by any of you that God raises the dead?
9 "I myself was convinced that I ought to do many things in opposing the name of Jesus of Nazareth. 10 And I did so in Jerusalem. I not only locked up many of the saints in prison after receiving authority from the chief priests, but when they were put to death I cast my vote against them. 11 And I punished them often in all the synagogues and tried to make them blaspheme, and in raging fury against them I persecuted them even to foreign cities.
Paul Tells of His Conversion
12 "In this connection I journeyed to Damascus with the authority and commission of the chief priests. 13 At midday, O king, I saw on the way a light from heaven, brighter than the sun, that shone around me and those who journeyed with me. 14 And when we had all fallen to the ground, I heard a voice saying to me in the Hebrew language,[a] 'Saul, Saul, why are you persecuting me? It is hard for you to kick against the goads.' 15 And I said, 'Who are you, Lord?' And the Lord said, 'I am Jesus whom you are persecuting. 16 But rise and stand upon your feet, for I have appeared to you for this purpose, to appoint you as a servant and witness to the things in which you have seen me and to those in which I will appear to you, 17 delivering you from your people and from the Gentiles—to whom I am sending you 18 to open their eyes, so that they may turn from darkness to light and from the power of Satan to God, that they may receive forgiveness of sins and a place among those who are sanctified by faith in me.'
19 "Therefore, O King Agrippa, I was not disobedient to the heavenly vision, 20 but declared first to those in Damascus, then in Jerusalem and throughout all the region of Judea, and also to the Gentiles, that they should repent and turn to God, performing deeds in keeping with their repentance. 21 For this reason the Jews seized me in the temple and tried to kill me. 22 To this day I have had the help that comes from God, and so I stand here testifying both to small and great, saying nothing but what the prophets and Moses said would come to pass: 23 that the Christ must suffer and that, by being the first to rise from the dead, he would proclaim light both to our people and to the Gentiles."
Footnotes:
Acts 26:14 Or the Hebrew dialect (probably Aramaic)
English Standard Version (ESV)The Holy Bible, English Standard Version Copyright © 2001 by Crossway Bibles, a publishing ministry of Good News Publishers.