1. Soldiers and Veterans of the Cross
Rev. Dr. Carlos Hernandez, Director of Church and Community Engagement for the LCMS Office of National Mission, talks about Soldiers of the Cross and Veterans of the Cross mercy programs. Since 2004, Soldiers of the Cross has provided emergency support and pastoral care for Lutheran Church—Missouri Synod church workers based on financial need. Helping church workers retain health insurance is a top concern. Visit lcms.org/soldiersofthecross for more information.
---
2. Witness Wednesday
With Rev. Mark Wood, Director of Witness and Outreach in the LCMS Office of National Mission.
---
3. Daily Lectionary
Rev. Dr. Timothy Parsch, pastor emeritus, from Bethel Lutheran Church in Clearwater, Florida, studies 2 Corinthians 1:23-2:17.
---
4. Morning Prayer Sermonette
Today's sermonette is by Rev. Dr. Timothy Parsch, pastor emeritus, from Bethel Lutheran Church in Clearwater, Florida.
---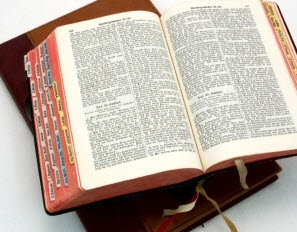 2 Corinthians 1:23-2:17
23 But I call God to witness against me—it was to spare you that I refrained from coming again to Corinth. 24 Not that we lord it over your faith, but we work with you for your joy, for you stand firm in your faith.
2 For I made up my mind not to make another painful visit to you. 2 Forif I cause you pain, who is there to make me glad but the one whom I have pained? 3 And I wrote as I did, so that when I came I might not suffer pain from those who should have made me rejoice, for I felt sure of all of you, that my joy would be the joy of you all. 4 For I wrote to you out of much affliction and anguish of heart and with many tears, not to cause you pain but to let you know the abundant love that I have for you.
Forgive the Sinner
5 Now if anyone has caused pain, he has caused it not to me, but in some measure—not to put it too severely—to all of you. 6 For such a one, this punishment by the majority is enough, 7 so you should rather turn to forgive and comfort him, or he may be overwhelmed by excessive sorrow. 8 So I beg you to reaffirm your love for him. 9 For this is why I wrote, that I might test you and know whether you are obedient in everything. 10 Anyone whom you forgive, I also forgive. Indeed, what I have forgiven, if I have forgiven anything, has been for your sake in the presence of Christ, 11 so that we would not be outwitted by Satan; for we are not ignorant of his designs.
Triumph in Christ
12 When I came to Troas to preach the gospel of Christ, even though a door was opened for me in the Lord, 13 my spirit was not at rest because I did not find my brother Titus there. So I took leave of them and went on to Macedonia.
14 But thanks be to God, who in Christ always leads us in triumphal procession, and through us spreads the fragrance of the knowledge of him everywhere. 15 For we are the aroma of Christ to God among those who are being saved and among those who are perishing, 16 to one a fragrance from death to death, to the other a fragrance from life to life.Who is sufficient for these things? 17 For we are not, like so many, peddlers of God's word, but as men of sincerity, as commissioned by God, in the sight of God we speak in Christ.
English Standard Version (ESV)The Holy Bible, English Standard Version Copyright © 2001 by Crossway Bibles, a publishing ministry of Good News Publishers.