1. Christian Bioethics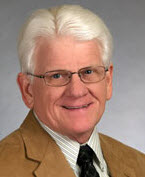 This morning's segment is an encore presentation.
Dr. Bob Weise talks about issues related to Christian bioethics. Bioethics is the study of controversial ethics brought about by advances in biology and medicine. Bioethicists are concerned with the ethical questions that arise in the relationships among life sciences, biotechnology, medicine, politics, law, and philosophy.
About Dr. Weise: Dr. Robert W. Weise is professor of practical theology. Eastern Illinois University, Charleston, Illinois (B.S. in Ed. 1967); University of Illinois, Urbana, Illinois (M.S. 1970, Ph.D. 1973); Concordia Seminary, St. Louis, Missouri (M.Div. 1982); instructor, Kansas State University, Manhattan, Kansas (1972-73); research associate, Wayne State University, Detroit, Michigan (1973-74); assistant professor (1974-78); pastor, Zion, Bunker Hill, Illinois (1982-85); senior pastor, Our Savior's, Springfield, Illinois (1985-92); associate professor, Concordia Seminary, St. Louis, Missouri (1992-2002); professor since 2002; The Lutheran Foundation of St. Louis Chair in Pastoral Ministry and the Life Sciences since 1992. Find Dr. Weise's bio here.
---
2. Daily Lectionary
Rev. Jais Tinglund from Grace Lutheran Church in Greybull and Zion Lutheran Church in Emblem, Wyoming, studies Ephesians 4:25-5:14.
---
3. Morning Prayer Sermonette
Today's sermonette is by Rev. Jais Tinglund from Grace Lutheran Church in Greybull and Zion Lutheran Church in Emblem, Wyoming.
---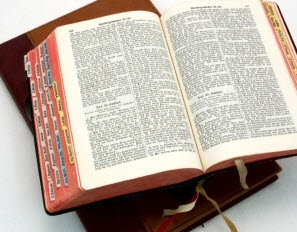 Ephesians 4:25-5:14
25 Therefore, having put away falsehood, let each one of you speak the truth with his neighbor, for we are members one of another. 26 Be angry and do not sin; do not let the sun go down on your anger, 27 and give no opportunity to the devil. 28 Let the thief no longer steal, but rather let him labor, doing honest work with his own hands, so that he may have something to share with anyone in need. 29 Let no corrupting talk come out of your mouths, but only such as is good for building up, as fits the occasion, that it may give grace to those who hear. 30 And do not grieve the Holy Spirit of God, by whom you were sealed for the day of redemption. 31 Let all bitterness and wrath and anger and clamor and slander be put away from you, along with all malice. 32 Be kind to one another, tenderhearted, forgiving one another, as God in Christ forgave you.
Walk in Love
5 Therefore be imitators of God, as beloved children. 2 And walk in love,as Christ loved us and gave himself up for us, a fragrant offering and sacrifice to God.
3 But sexual immorality and all impurity or covetousness must not even be named among you, as is proper among saints. 4 Let there be no filthiness nor foolish talk nor crude joking, which are out of place, but instead let there be thanksgiving. 5 For you may be sure of this, that everyone who is sexually immoral or impure, or who is covetous (that is, an idolater), has no inheritance in the kingdom of Christ and God. 6 Let no one deceive you with empty words, for because of these things the wrath of God comes upon the sons of disobedience. 7 Therefore do not become partners with them; 8 for at one time you were darkness, but now you are light in the Lord. Walk as children of light 9 (for the fruit of light is found in all that is good and right and true), 10 and try to discern what is pleasing to the Lord. 11 Take no part in the unfruitful works of darkness, but instead expose them. 12 For it is shameful even to speak of the things that they do in secret. 13 But when anything is exposed by the light, it becomes visible, 14 for anything that becomes visible is light. Therefore it says,
"Awake, O sleeper,
    and arise from the dead,
and Christ will shine on you."
English Standard Version (ESV)The Holy Bible, English Standard Version Copyright © 2001 by Crossway Bibles, a publishing ministry of Good News Publishers.