1. Christian Bioethics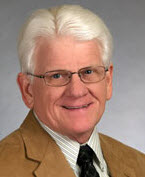 Dr. Bob Weise talks about issues related to Christian bioethics. Bioethics is the study of controversial ethics brought about by advances in biology and medicine. Bioethicists are concerned with the ethical questions that arise in the relationships among life sciences, biotechnology, medicine, politics, law, and philosophy.
About Dr. Weise: Dr. Robert W. Weise is professor of practical theology. Eastern Illinois University, Charleston, Illinois (B.S. in Ed. 1967); University of Illinois, Urbana, Illinois (M.S. 1970, Ph.D. 1973); Concordia Seminary, St. Louis, Missouri (M.Div. 1982); instructor, Kansas State University, Manhattan, Kansas (1972-73); research associate, Wayne State University, Detroit, Michigan (1973-74); assistant professor (1974-78); pastor, Zion, Bunker Hill, Illinois (1982-85); senior pastor, Our Savior's, Springfield, Illinois (1985-92); associate professor, Concordia Seminary, St. Louis, Missouri (1992-2002); professor since 2002; The Lutheran Foundation of St. Louis Chair in Pastoral Ministry and the Life Sciences since 1992. Find Dr. Weise's bio here.
---
2. Daily Lectionary
Rev. Kenton Puls from Grace Lutheran Church in Bishop and Mammoth Lake Lutheran Church in Mammoth Lake, California, studies 1 Timothy 2:1-15.
---
3. Morning Prayer Sermonette
Today's sermonette is given by Rev. Kenton Puls from Grace Lutheran Church in Bishop and Mammoth Lake Lutheran Church in Mammoth Lake, California.
---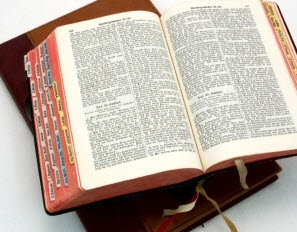 1 Timothy 2:1-15
Pray for All People
2 First of all, then, I urge that supplications, prayers, intercessions, and thanksgivings be made for all people, 2 for kings and all who are in high positions, that we may lead a peaceful and quiet life, godly and dignified in every way. 3 This is good, and it is pleasing in the sight of God our Savior, 4 who desires all people to be saved and to come to the knowledge of the truth. 5 For there is one God, and there is one mediator between God and men, the man[a] Christ Jesus, 6 who gave himself as a ransom for all, which is the testimony given at the proper time. 7 For this I was appointed a preacher and an apostle (I am telling the truth, I am not lying), a teacher of the Gentiles in faith and truth.
8 I desire then that in every place the men should pray, lifting holy hands without anger or quarreling; 9 likewise also that women should adorn themselves in respectable apparel, with modesty and self-control, not with braided hair and gold or pearls or costly attire, 10 but with what is proper for women who profess godliness—with good works. 11 Let a woman learn quietly with all submissiveness. 12 I do not permit a woman to teach or to exercise authority over a man; rather, she is to remain quiet. 13 For Adam was formed first, then Eve; 14 and Adam was not deceived, but the woman was deceived and became a transgressor.15 Yet she will be saved through childbearing—if they continue in faith and love and holiness, with self-control.
Footnotes:
1 Timothy 2:5 men and man render the same Greek word that is translated people in verses 1 and 4
English Standard Version (ESV)The Holy Bible, English Standard Version. ESV® Permanent Text Edition® (2016). Copyright © 2001 by Crossway Bibles, a publishing ministry of Good News Publishers.