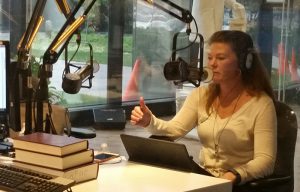 Guest Elizabeth Pittman, Manager of Public Relations and Concordia Gospel Outreach at Concordia Publishing House, talks about Concordia Gospel Outreach, the mission of CPH in action. CGO takes Bible-based resources and send them to support mission efforts around the globe. Missionaries and church mission trips takes these resources, provided by CGO, to places around the world to help share the love of Jesus with the people they meet. These children and families treasure the books that are given to them. Read stories, like Simon's story, at concordiagospeloutreach.org/blog. If you're interested in receiving materials from CGO, email Elizabeth at cgo@cph.org.
Learn more at concordiagospeloutreach.org.
Listen to the full Faith & Family program from November 7, 2016, here.
---