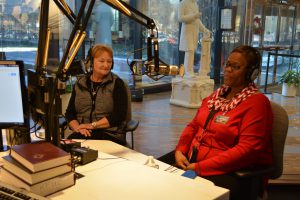 Guests Deaconess Mireya & Rev. Ross Johnson, Bonnie Parker, and Michele Davis talk about foster families and how special the role is in foster children's lives. Being a foster parent required a lot of heart and patience, and helping these children grow and mature is so very important for their long-term wellbeing. Learn more about foster parenting at lfcsmo.org.
Deaconess Mireya & Rev. Ross Johnson are foster parents and now legal guardians of their children.
Bonnie Parker is a Court Appointed Special Advocate for foster children.
Michele Davis is a case manager for Lutheran Family and Children's Services of Missouri.
---
Send in your family questions to Family@kfuo.org or call host Andy Bates at (314) 996-1519 .
---