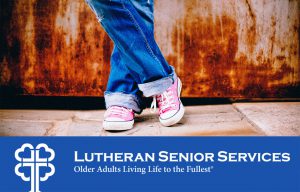 Annmarie Wallis and Lutheran Senior Services Volunteer Coordinator Kristy Bull share the latest LSS news about youth volunteerism during this summer! Additional guests are Debbie Workman – Owner & CEO of Little Guppy Early Childhood Education Center, Leslie Payne – Director of the St. Charles Center of Little Guppy Early Childhood Center, Amy Barnett – Director of K.A.R.E. Camp, youth from the K.A.R.E. Camp, and Puja Mehta – volunteer-turned-employee at Meridian Village. If you're interested in volunteering at Lutheran Senior Services, call  Kristy Bull at 314-262-8206 or lssliving.org/volunteering.
Lutheran Senior Services is a faith-based, mission-driven not-for-profit network that specializes in enhancing life for seniors, ages 62-plus. With 21 locations in Missouri and Illinois, LSS offers quality choices and exceptional support for retirement living. Through affordable housing locations, home and community based services, and senior living communities, they provide a person-centered approach to a comprehensive continuum of life choices. Building upon a tradition of excellence for more than 155 years, Lutheran Senior Services is fulfilling its Christian mission of Older Adults Living Life to the Fullest. Find LSS on Facebook!
Watch LSS's Facebook Live video from this morning's broadcast:
---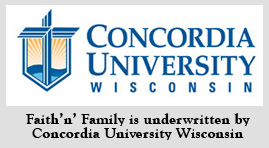 Send in your family questions to Family@kfuo.org or call host Andy Bates at (314) 996-1519.
---