Oratio
Oratio: Born to Die, or Born to Live?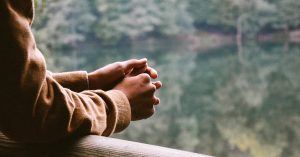 Hear Rev. Jonathan Fisk give today's prayerful thought based on the day's Scripture readings.
You might need to pull up Google to understand this bio for Rev. Jonathan Fisk. If you ask him what he has in his favorite mug, it's probably Bulletproof coffee with Matcha Tea. This native West Coaster keeps two chickens, Arrakis and Shai Hulud, but if he cooks for you, you'll get to taste his famous curry. Although his bookshelf is full of theological books, you'll most likely find him reading Herman Sasse. When he's not cranking out programming and interviewing guests, you might find him in jeans and flip flops writing his next bit of fiction or finding the next island he'd like to explore.