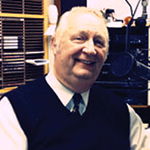 Pastor Baker discusses theological distinctions between Law & Gospel on Insight Wednesday.
Today's topic of discussion is how love for our neighbor affects how we witness to them, and other listener questions. This is a rebroadcast from March 14, 2018.
---
Learn more about Pastor Tom Baker's Law & Gospel at lawandgospel101.com.