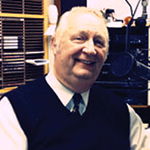 Pastor Baker discusses theological distinctions between Law & Gospel with guest Pastor Wes Reimnitz.
Today's rumination topic is a listener email from Holly regarding the horizontal and vertical relationships of those who do not have a religious affiliation and how we may witness to them.
---
Learn more about Pastor Tom Baker's Law & Gospel at lawandgospel101.com.