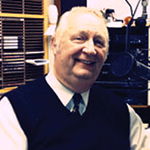 Pastor Baker discusses theological distinctions between Law & Gospel with special guest Rev. Jim Norton, retired pastor who used to be a field worker for Pastor Baker in seminary days.
Today's rumination topic is rural congregations and military chaplains.
---
Learn more about Pastor Tom Baker's Law & Gospel at lawandgospel101.com.