Rev. Nathan Meador, pastor of St. John Lutheran Church in Plymouth, Wisconsin, joins host Rev. AJ Espinosa to study Psalm 20.
"May the LORD answer you in the day of trouble! May the name of the God of Jacob protect you!" Sometimes it feels like God uses Scripture to speak directly to us, in the midst of a coronavirus pandemic or whatever else. What beautiful prayers of peace we have in the Psalms!
Psalm 20 originally spoke of David going off to battle, sent from God's sanctuary to defend His people. When David was saved, the people were saved. When Christ was raised from the dead, we received eternal life. We are sent to serve others even when we feel like hiding in fear; Christ wins the battle and the war. Our trust is not ultimately in chariots or vaccines, but Christ alone.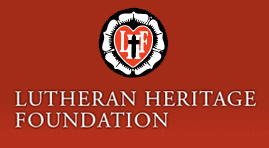 Thy Strong Word is a daily in-depth study of the books of the Bible with host Rev. AJ Espinosa and guest pastors from across the country. Thy Strong Word is graciously underwritten by the Lutheran Heritage Foundation and produced by the LCMS Office of National Mission.
---
Psalm 20
Trust in the Name of the 

Lord

 Our God
To the choirmaster. A Psalm of David.
20 May the Lord answer you in the day of trouble!
    May the name of the God of Jacob protect you!
2 May he send you help from the sanctuary
    and give you support from Zion!
3 May he remember all your offerings
    and regard with favor your burnt sacrifices! Selah
4 May he grant you your heart's desire
    and fulfill all your plans!
5 May we shout for joy over your salvation,
    and in the name of our God set up our banners!
May the Lord fulfill all your petitions!
6 Now I know that the Lord saves his anointed;
    he will answer him from his holy heaven
    with the saving might of his right hand.
7 Some trust in chariots and some in horses,
    but we trust in the name of the Lord our God.
8 They collapse and fall,
    but we rise and stand upright.
9 O Lord, save the king!
    May he answer us when we call.
English Standard Version (ESV) The Holy Bible, English Standard Version. ESV® Permanent Text Edition® (2016). Copyright © 2001 by Crossway Bibles, a publishing ministry of Good News Publishers. esv.org